If you want to become an author, traditional publishing is the route you'd typically choose. With a big-name publisher, your marketing strategies are taken care of. You also have a literary agent to represent you. Plus, traditionally published books are readily available in any bookstore.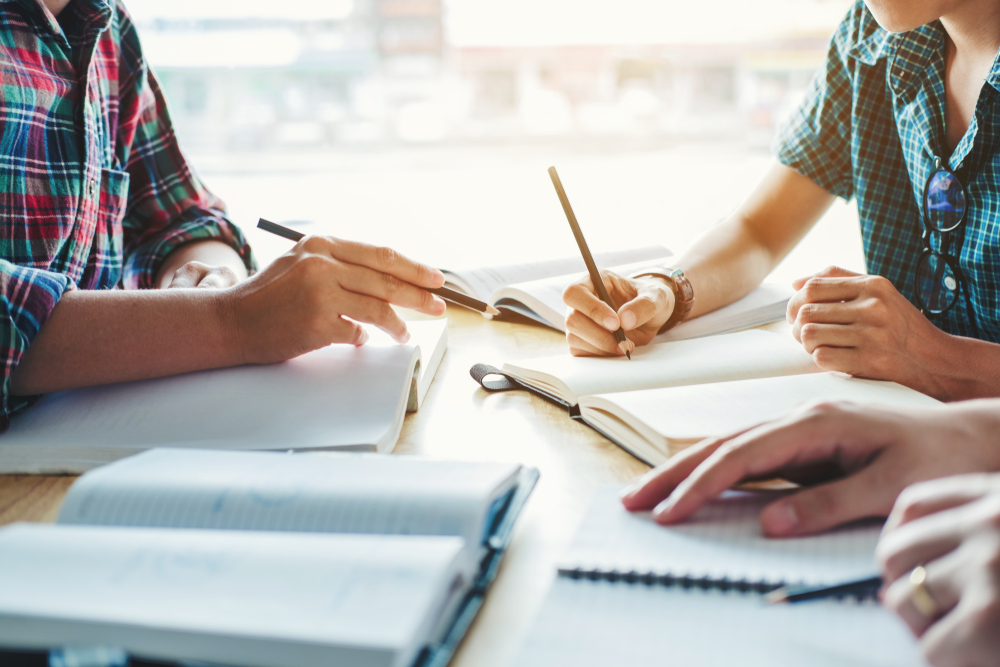 As a result, you have a high chance of making a lot of money. Even if your book doesn't become a New York Times Bestseller, it'll still get a decent amount of publicity. You will experience fame, too. Big-name publishers often get their authors to participate in book conferences and other literary-related events. That's more opportunities for you to market your book.
But the traditional publishing route is a difficult one. Most authors would describe it as grueling. Authors overcome a series of challenges before having their books published. And once their book is out there, they don't make money fast. There are still plenty of books that don't sell well, even if they came from a big-name publisher.
For that reason, many authors switched to the self-publishing route. It's an easier path in terms of time and costs. It's more complicated when it comes to marketing. And without sales, the biggest you can make a year is just $1,000. Sometimes, it's just $500.
But in most cases, small earnings result from an author's mistakes. You can make as much as $100,000 or more every year if you know the secrets to self-publishing success. So what are those secrets?
1. Pay Attention to the Market
Frustrated self-published authors realized that they could've sold more books if they had paid attention to the market. Writing books is also a business, which means it requires a call. If you tried querying agents in the past but got nowhere, you probably made this mistake.
One of the reasons agents rejects submissions is the author's undefined market. If you wrote a contemporary novel targeted toward Harry Potter fans, that's contradictory. You would've had success if you targeted your book to fans of Morgan Matson or Christina Lauren.
Self-publishing your book wouldn't help in this case. You can't sell a book no one wants to buy. Hence, by writing your book with the right audience in mind, you'll meet success, no matter the publishing route you've chosen.
2. Keep Book Descriptions Minimal
This is LJ Ross's — Amazon's Kindle bestselling author — the secret to selling 4.5 million copies of her book. She kept her books' descriptions minimal, which helped simplify her marketing. She also used recurring characters, making her readers feel more connected to her book series.
Minimal descriptions, however, don't mean a one-sentence pitch. Instead, it's a short, straightforward description of your story and its characters. Think the back of a book. It includes the protagonist's name, their goal, and what's stopping them from reaching that goal. In some cases, twists are included, too. Antagonists can be mentioned, but it's more important to state the protagonist's choices.
You can entice your audience to read and hit that "Buy Now" button with that simple description.
3. Join Writing Events
Poet Alice Oswald joined an international Griffin poetry contest in 2017 and won C$65,000. Entering competitions, even smaller ones, will expose your work to renowned authors and book reviewers. Whether you write novels or poetry, you'll reap the same benefit.
Poetry, however, might be more challenging to sell than novels. Many literary agents even refuse to represent them. Thus, if you'd self-publish your poetry, you might have more work to do than a fiction writer. But don't worry; poets can become millionaires, too. Only it's not through sales, but, again, through joining contests. Even if you don't win the grand prize, content can still boost your reputation, enticing poetry lovers to check out your book. Post snippets of your works on social media, too. Your huge following can put you under the same spotlight as Lang Leave in time,
4. Mix Different Genres
Contrary to popular belief by agents and publishing houses, mixing genres can work — if you do it right. LJ Ross' DCI Ryan Mystery series is a cross between romantic suspense and crime fiction. People advised against her idea, but she pushed ahead anyway. Now she's a bestseller on Amazon Kindle.
Mixing genres is tricky, but stellar writing will deliver excellent results. Don't be afraid to widen your imagination. As long as the story comes together, the mixed genres won't be your downfall. More importantly, ensure that there's a market for your mixed genres. For the DCI Ryan Mysteries, the market is a crime and romance fans. They're not necessarily a single group of readers, but they can unite because of LJ Ross' immersive writing.
These secrets in your knowledge can give your writing a clearer sense of direction. With the target audience, plot, events, and genres in your consideration, you can write a book with the potential to be an instant bestseller. But manage your expectations, too; luck is still a factor when it comes to getting rich.